Our Firm
With 40 years of property management, asset management, receivership and bankruptcy experience, Trigild has maximized value for thousands of assets in industries including commercial real estate, multifamily, and hospitality. From building value through property management for investors to solving complex problems for lenders, Trigild applies experience and depth of knowledge to every assignment.
Our Legacy
40
Trigild traces its roots to 1976, when Bill Hoffman founded Trigild as a property management business.
In the 1980's when the Saving & Loans crisis hit, an attorney asked Hoffman if he could serve as a court-appointed receiver for a defaulted hotel, and a new Trigild business line emerged. Over the next five years, Trigild was named receiver and management company for nearly 200 assets, including over 100 hotels, 50 multifamily projects, 15 commercial properties, and even a barge terminal.
After the S&L crisis was resolved, Trigild continued managing projects, and while it was assumed that the receivership boom would subside, in 2004 fast food restaurants and gas and convenience stores hit a rough patch. In a five-year period, Trigild operated and was frequently receiver for over 700 of these assets.
Since the 2008 Global Financial crisis, Trigild has operated over 15 million square feet of commercial space, over 40,000 hotel and multifamily units, and served as fiduciary receiver and bankruptcy trustee for assets ranging from hotels, apartment complexes, and retail centers to unique businesses, such as a $1.6 billion TIC syndicator and a large food processing plant.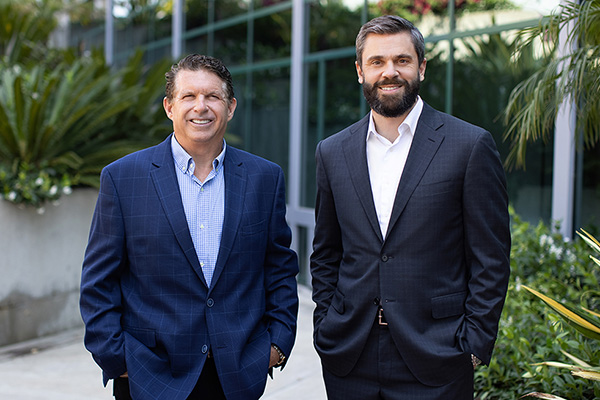 Our Culture
We attract the best and the brightest in the industry, allowing us to provide the highest quality services to our clients. Our talent is trusted, experienced, innovative, dedicated, and dynamic. Join the Trigild legacy.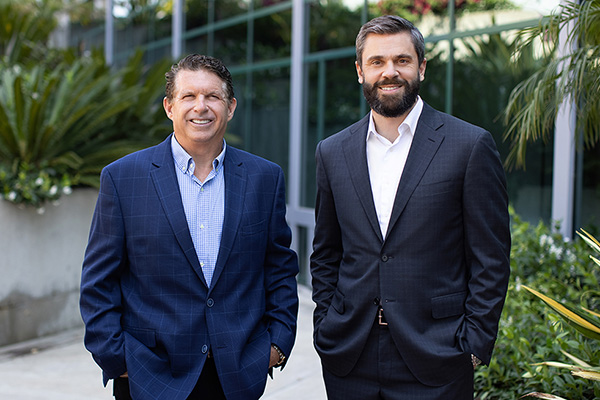 1976
Our Culture
Our Services
Trigild has successfully handled over 1500 court-appointed fiduciary assignments throughout the country, operated hundreds of multimillion dollar businesses and liquidated billions of dollars of business, real estate, FF&E, and related assets. We have served in multiple roles under the auspices of numerous courts – including as Receiver, Bankruptcy Trustee and Chief Restructuring. Equipped with decades of experience, Trigild is an expert at devising long-term solutions and sound strategies that maximize recovery.
Trigild has developed a wealth of resources and a vast national network, emerging as an industry leader in commercial and multifamily real estate. We manage billions of dollars in commercial and residential space, utilizing high-tech systems, institutional grade processes, and cutting-edge reporting standards to meet the evolving needs of both individual owners and institutional investors.
Trigild has managed hotels of all brands and sizes, driving bottom line results and maximizing value through a full range of onsite services. From urban city center airport hotels to historic boutique properties to exclusive retreats and resorts, Trigild has successfully managed virtually every hotel class, franchise and brand.
In addition, Trigild's enterprise division has managed restaurants, golf courses, and gas stations of all sizes. Our thorough understanding of the marketplace, coupled with highly effective management skills, enables us to provide exceptional service — and maximize value on all fronts.
Our Conferences
'00
The Trigild Lender Conferences are the industry's longest-running conferences focused on issues related to non-performing commercial loans. Our conferences include dynamic speakers, industry pioneers and valuable analysts discussing emerging issues and creating an unmatched experience for attendees.
Among the industry professionals that attend year after year:
Loan Servicers
Real Estate Funds
Bank / Insurance Special Asset Managers
Legal Counsel
Loan Buyers
Texas
California
Trigild Welcomes Lewis Taulbee to the Fiduciary Team as President of Retail
11.09.2023
Trigild is excited to have Lewis Taulbee join the Fiduciary Team as President of Retail. His depth of knowledge and experience in all retail asset classes will help us expand capacity and continue to provide best-in-class service as we work to maximize the value of all assets under our stewardship.